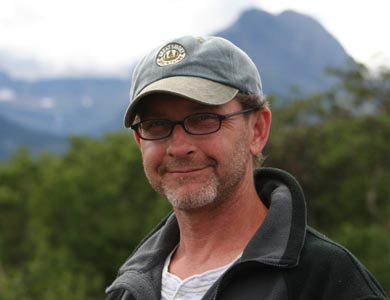 About me
I have worked for 27 years in the Graphic Arts industry from typesetting to slide production (before Powerpoint) and prepress production. Since 2001, I have had my own business handling brochure design, logo design, RFP formatting, infographics, custom maps, web site design and development with the goal of matching the look and the feel of the website with the actual company.
Illustration is my passion, and I'm always looking foward to any kind of art project, whether it's schematics for a patent opportunity, cartoons for corporate morale collateral, Scientific or Historic Illustrations, technical illustrations of building or products, isometric views of corporate campuses or wayfinder maps that are eyecatching and just out of the ordinary enough to leave your empoyees and customers with a good feeling about your company, storyboarding a video concept and anything else artsy.
My obective is a product that is fun to look at. One thats fun for me to work on, and will keep your marketing material in front of your potential customers longer. That's what its all about isn't it?
Places I've worked
Varney's Bookstore - Manhattan KS
BC Studios/Pine Decals - Kansas City MO
Connell Zeko Type and Graphics - Kansas City MO
SlideGraphics - Kansas City MO
Spangler Printers - Kansas City KS
John Babcock Illustration&Design - Liberty MO
Clients
Pepsi • Atlas Systems • Knight Ridder • Sprint • North Kansas City Hospital • Shawnee Mission Medical Center • St. Joseph Health Center • Spangler Graphics • Midwest United Credit Union • Pedal Car Classics • Kansas City Star • Fleishman-Hillard • Community America Credit Union • World Class Coaching • Sheryl Taylor Design • Oaklief Creative • Solution Enterprises • Dickson-Diveley • Another Look • GotQuestions.org • Coleridge Design • Northland Cardiology • Ozark Underground Lab • Brookside Electrical • University of Missouri at Kansas City • Platinum Sound • the Sunflower Group • Claravista • Central Baptist Theological Seminary • City of O'Fallon, MO • Nazarene Publishing House • Glynn Devins • Liberty Surgical Center • Radtke Tomberlin and Nanos • Cole Design • Accubrace Shoring • KC Masters • Annie Kennedy • Royal Blue Services
---